MOTOROLA TALKABOUT® T200 Triple Pack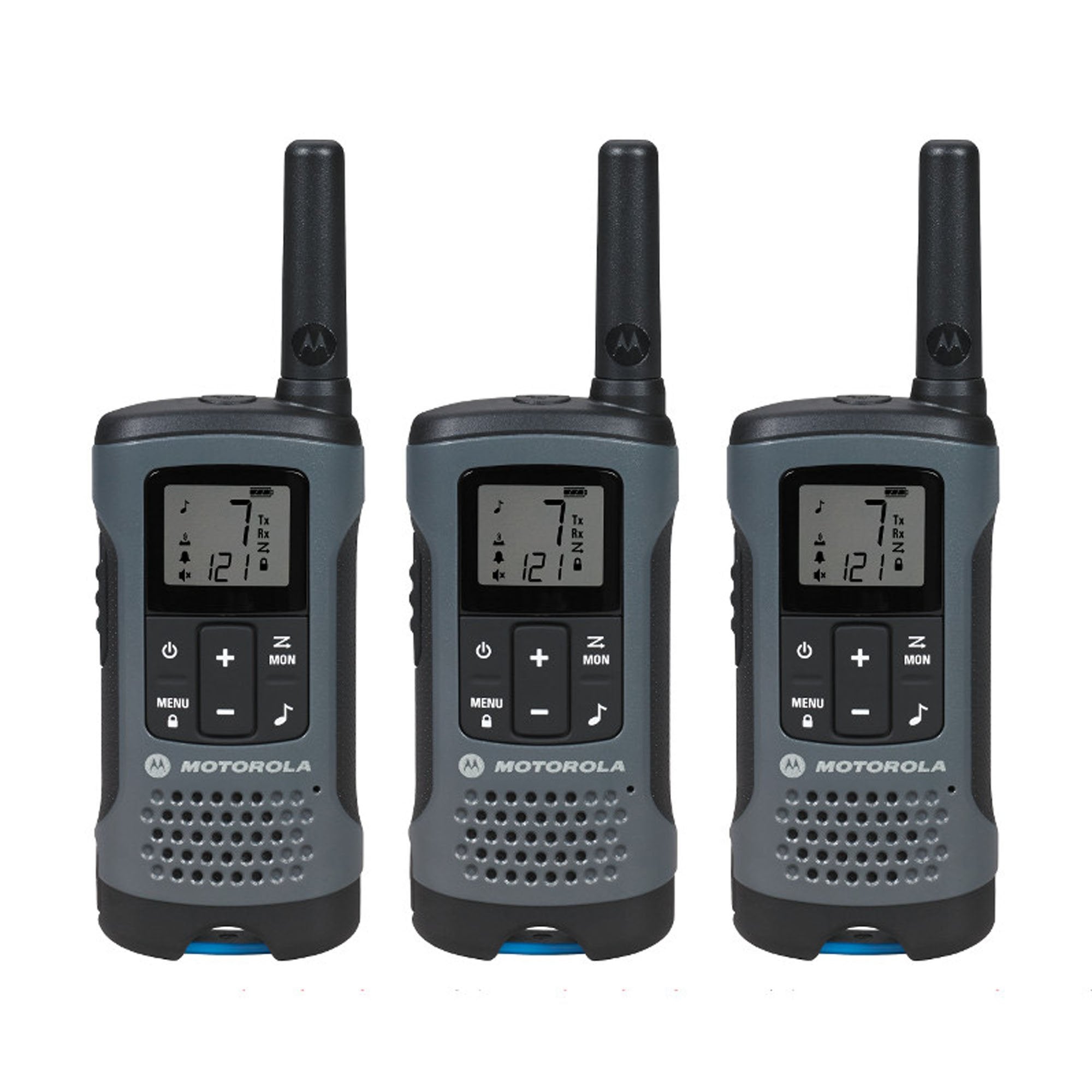 PRODUCT DETAILS
Affordable Communications for the Active Family
With a range of up to 20 miles and the freedom to communicate wirelessly, the Talkabout T200 lets you stay in touch, whether you're using it on the playground, in the neighborhood or during a camping trip.
Thanks to its featherweight, compact design, the T200 is comfortable to use. With 22 channels and 121 privacy codes, it's easy to stay in touch while you are out and about.
The T200 is available in a twin pack or a triple pack.
How far can I expect my radios to communicate?
The communication range quoted is calculated based on an unobstructed line of sight test under optimum conditions. Actual range will vary depending on terrain and conditions, and is often less than the maximum possible. Your actual range will be limited by several factors including, but not limited to: terrain, weather conditions, electromagnetic interference and obstructions.
FEATURES
FRS Analog Only
Recreational Use Only
22 Selectable Frequencies with 121 Privacy Code
Dark Gray Color
Up to 12 (NiMH Battery) or 29 (3 AA Alkaline Batteries) Hour Battery Life
20 Call Tones
Eco Smart
Scan and Auto Squelch
Time-out Timer
Backlit Display
Withstands the effects of Rain, Snow, and other Weather Conditions
Low Battery Alert, Battery Meter
Keypad Tone and Lock
Talk Confirmation Tone
1 Year Replacement Warranty*
*Warranty Voided if Used for Business Use*
Contact Us For a Quote
1-800-984-1534